My family tree goes back a ways, and there many branches, through great wealth and great wars. English. German, Scottish, Irish. I've traced my paternal Josey line back to Portugal around the late 1500's and then Berkshire, England from the early 1600's onwards. One of them was associated with Oliver Cromwell for a bit. Touches of fame. But it was direct ancestor, James Josey and his wife Harriet Catherine Harris Josey that made the biggest mark on the planet – literally, in Redbank Planes, Brisbane, Australia. If their accumulated property alone was still in family hands today it would be worth about USD 25 billion. That doesn't include compounding or the business activities if they had continued. Ah, the trappings of wealth.
James had accumulated 30 square kilometres of prime grazing, timber and agricultural land by the time of his passing in 1903. Today it's part of the modern city of Brisbane, Australia and well and truly carved up. My grandfather sold the last significant potion of 5 aces, or 20,000 square meters back in 1986.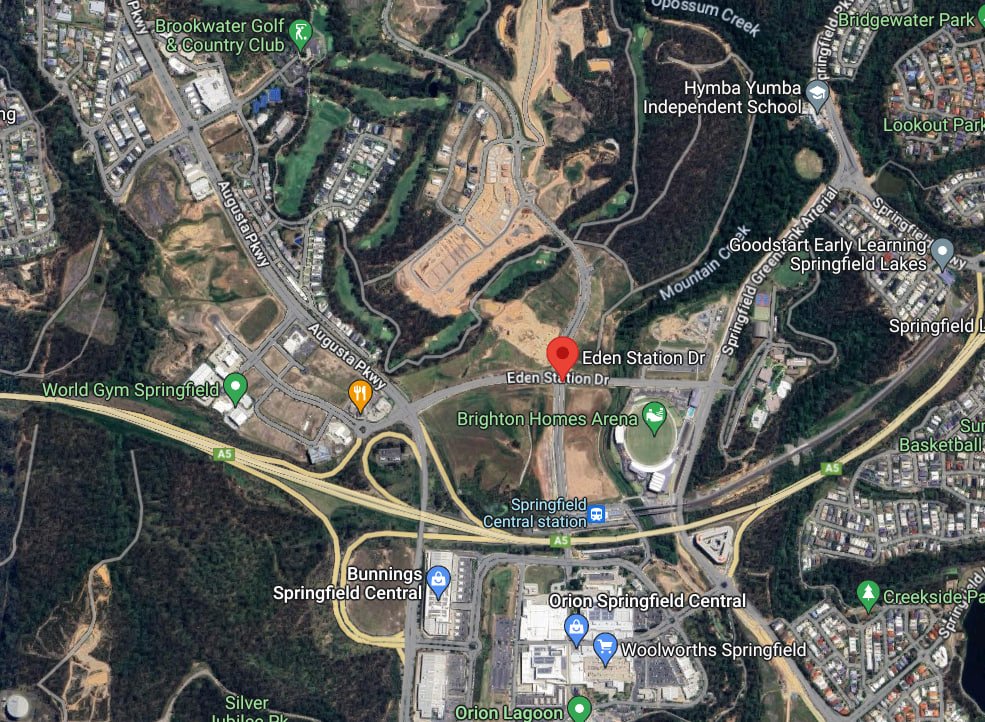 James was convicted as a highway man when he was 19 and shipped with a few hundred other people to the gaol with no walls – Australia, arriving at Port Jackson, NSW on 18 November 1840 on the "Eden"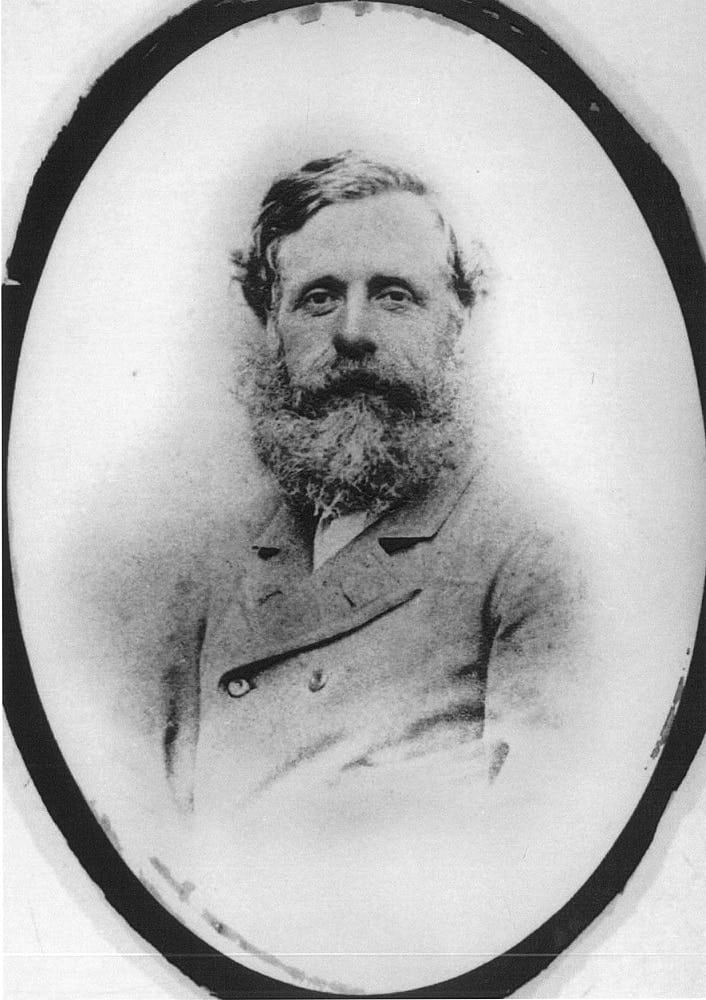 James bought his first 1000 acres in 1859, 12 years after his pardon. By the time he passed, he had the largest estate in the area with 7,350 acres and his homestead, Eden Station, housing more than 400 cattle.
An Economical Aside: Sailing the Eden – Why Do It?
On 10th July 1840 the merchant ship "Eden", with a build weight of 513 tons, set sail from Sheerness, United Kingdom and embarked on a 12,000 nautical mile, six-month journey to Port Jackson, Australia. The Eden carried 270 convicts, a military guard of 28, a crew of some 30 souls, a few brave passengers, cargo and supplies for all. Crossing the equator on the 31st August 1840, the Eden landed in Port Jackson on 18th November 1840 with the loss of one life. The British government was paying sea merchants up to £20 per convict for their Australian long haul passage. [Note average incomes in London in 1840 ranged from £25 per year for unskilled labour and up to £500 per year for doctors and lawyers]. The owners of the Eden, Colvile Wedderburn & Co, could expect income from convict transportation of £5,400 and additional revenue of some £5,000 from paying passengers, cargo and official mail. Operating costs could be up to £10,000 per trip and included crew wages, provisions, maintenance & repairs, and the all-important insurance. These where marginal business enterprises on the way out. But the return journey, rich with wool, wheat, meat, metals like copper and tin, leather, timber and other hard to find produces in Europe made the round trip worthwhile. A good trade could product clear profit of up to £20,000 once off loaded and sold back in the UK or Europe.
Construction costs in 1826 for large vessels like the Eden ranged from £12 to £20 per ton. The expected building costs of the 513 ton Eden would have been around £10,000. She was built by Fletcher, Son & Fearnall. Notably, this era coincided with Sir Isaac Newton's fixed gold price of £3 17s 10d per ounce – set earlier in 1717 when he was Master of the Mint. Translated into gold, the construction cost ranges from circa 1,500 to 2,500 ounces. In contemporary terms, this equates to a value ranging from USD 3 million to USD 5 million. Not that much in terms of capacity. A modern version of the Eden, a mid-sized merchant ship would have a DWT of 25,000 tonnes and would cost about USD 100 million to build. Or comparing apples with apples USD 10,000 per ton for the Eden and USD 4,000 per ton for a modern day equivalent.
A good sea merchant, as Eden's owner, Colvile Wedderburn & Co having operating the vessel for so long, surely should have been able to recover the cost of building their ship every year she sailed. That's an ROI of 100%.
Here's a extract from the medical journal of Eden's Surgeon Superintendent George Ellery Forman that he kept from 17 June to 30 November 1840:
"The system of management of the convicts differed little in that I had adopted on former occasions…. ventilation and cleanliness forming the chief features while the formation of cheerfulness and the affording of all possible occupation to the convicts was practised as much as circumstances would allow; the results were on the whole satisfactory, though I think that more cases requiring medical treatment occurred than I had previously met with; this remark more particularly applied to the month of October during which period the change of climate was sudden and the weather particularly unfavourable to cleanliness, exercise and comfort in general. It was under the last mentioned circumstances that symptoms of scurvy manifested themselves in a light grade and but with a single exception the disease gradually wore away as the weather improved."

Reference: Royal Navy Medical Journals, 1817-1857. Medical Journal of George Ellery Forman on the voyage of the Eden in 1840. The National Archives. Kew, Richmond, Surrey.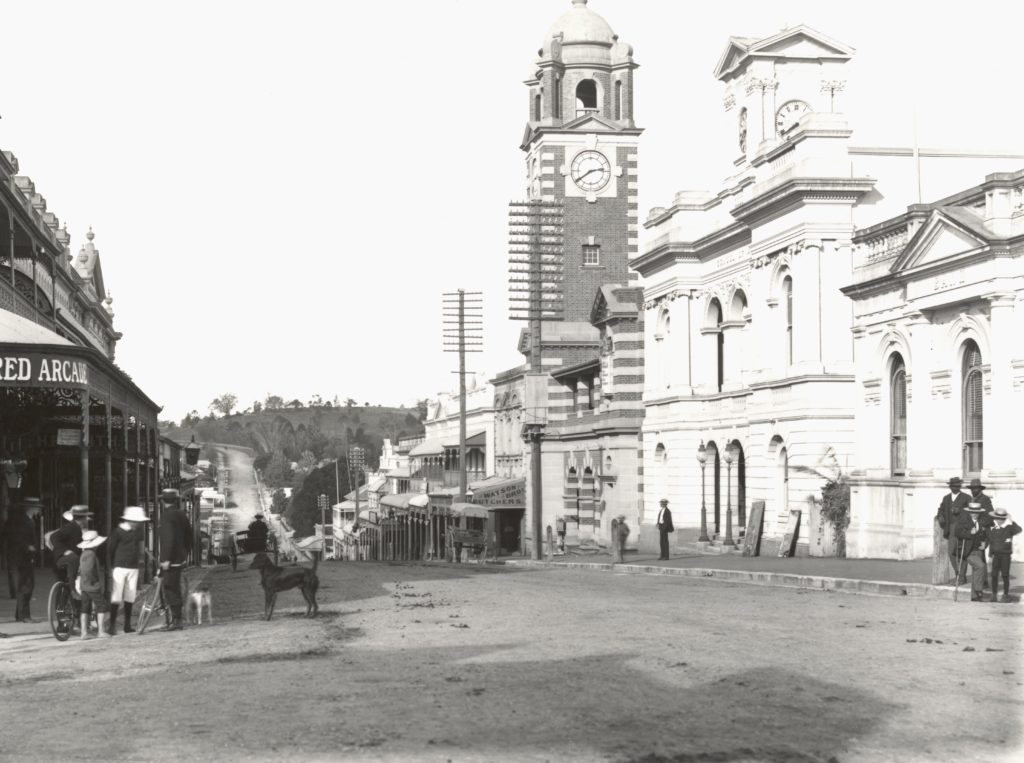 An ANZAC legacy
At the time of Jame's passing he had many direct descendants. Of those, 12 of his grandchildren went on to fight during World War 1 as ANZACs. For me, that's 12 direct paternal ancestors, all great great uncles. Of them, three where killed in action: Major Thomas James Logan at Gallipoli in 1915, Private Harold Gordon Josey in France in 1916 and Corporal Henry Morgan Jones in Belgium in 1917. They are still resting near where they fell in Gallipoli, France and Belgium respectively. Five more where wounded or invalided and four returned physically unharmed. My great grandfather, Andrew Josey, thankfully did not attend the war theatre. However my paternal grandfather, Alfred Leo Josey, and my maternal grandfather, Edward "Digger" Scott (NX046, 2nd 31st Inf. Bat.), both attended the theatres of World War 2, again as ANZACs. Respectively, their theatres where in Libya, Northern Africa, as a rat of Tobruk, and Papua New Guinea on the Kokoda Trail.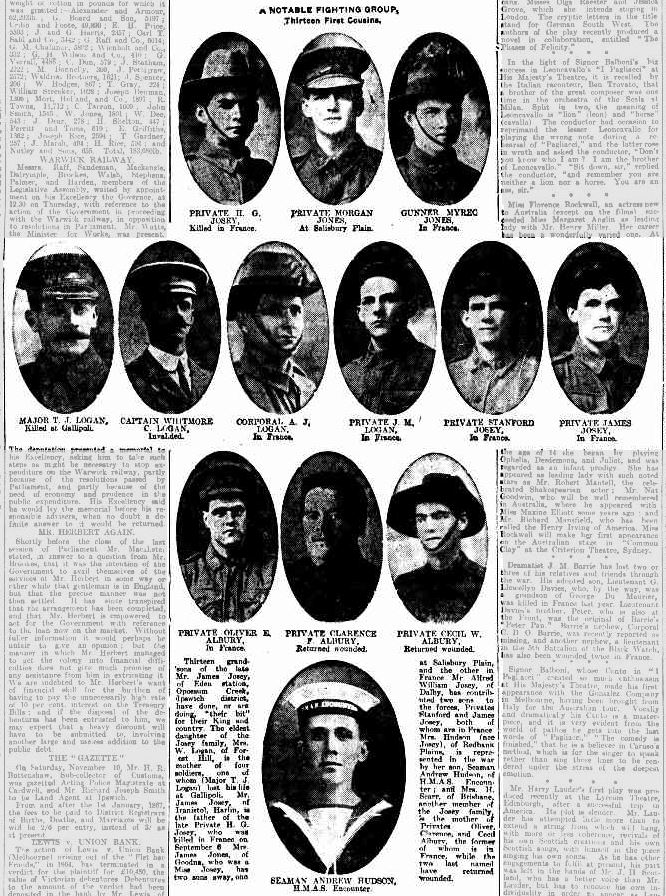 Keeping Trees – and Timber – in the Family
Some Personal Property Conquests – All Timber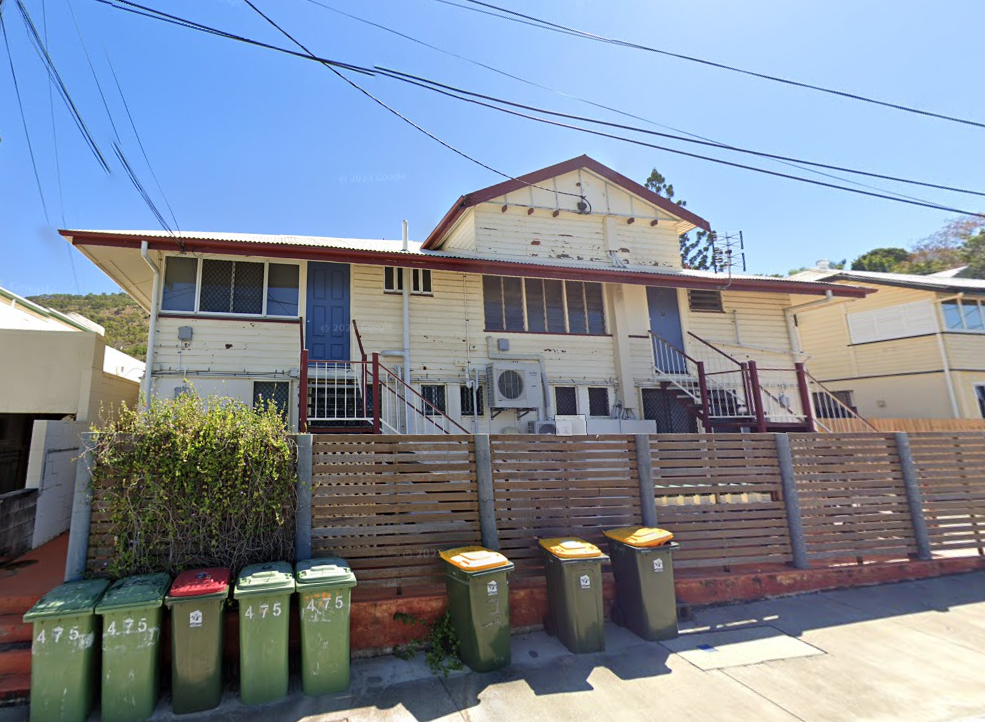 One of My Fathers' Activities Before Retirement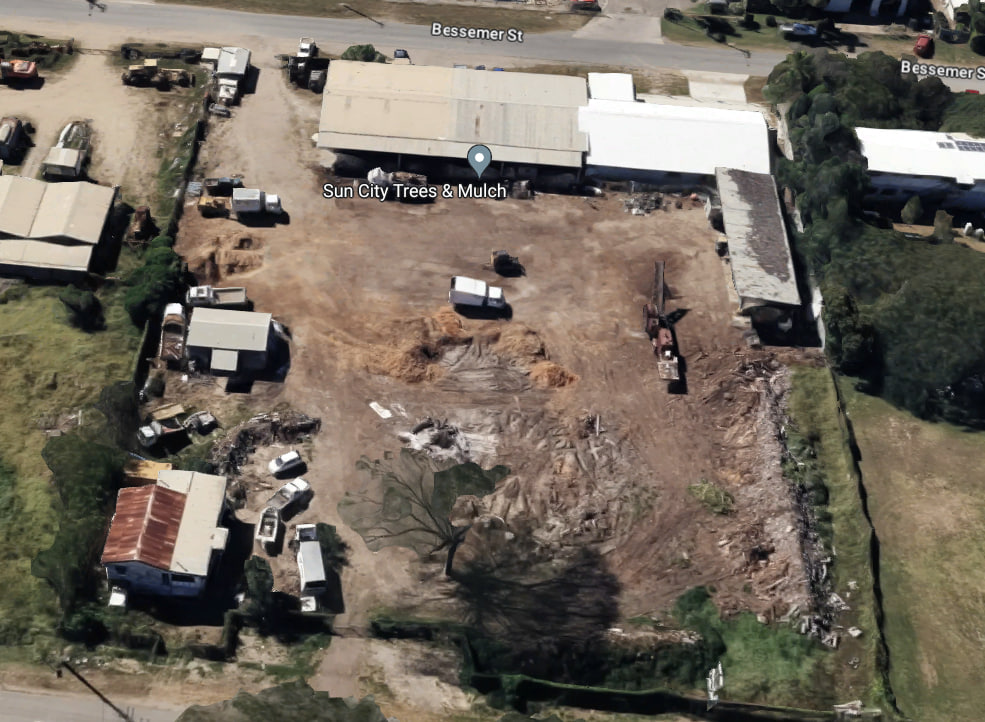 Moon Wood – Austrian and Australian. Close Enough
Recently I formed a partnership with Thoma of Austria who produce a 100% Timber earthquake proof building system technology called Holz100. 'Holz' means wood in German.
Here's what makes Holz100 stand out:
🏡 Highest earthquake rating from Japan (9.1 Richter)
🌡️ Thermal rating is the lowest out of any in the industry
🔇 Sound proofing is the lowest (63 dBa)
🌿 Sustainable building – cut from 100% renewable forest – Moon Wood
🚫 Pesticide free, chemical free
📱 Phone radiation free – our building system effectively eliminates transmission of mobile cell phone frequencies and other EMF into your home, keeping your conversations private and your family safe.
🏗️ Rapid construction – site work for a 400 m2 home can be completed in less than 3 days.
🏨 A 7-story high 50 m room hotel was fully operational within 3 months of starting site works,
💰 Cost-effective
A 50-year guarantee ensures your home will remain mould-free, a major cause of asthma in children under 6.
To find out more about Holz100 see here.
References and Links
Tags
#Australia #Convicts #JamesJosey #Eden #EdenStation #Ipswich #Gallipoli #WWI #WWII #MoonWood